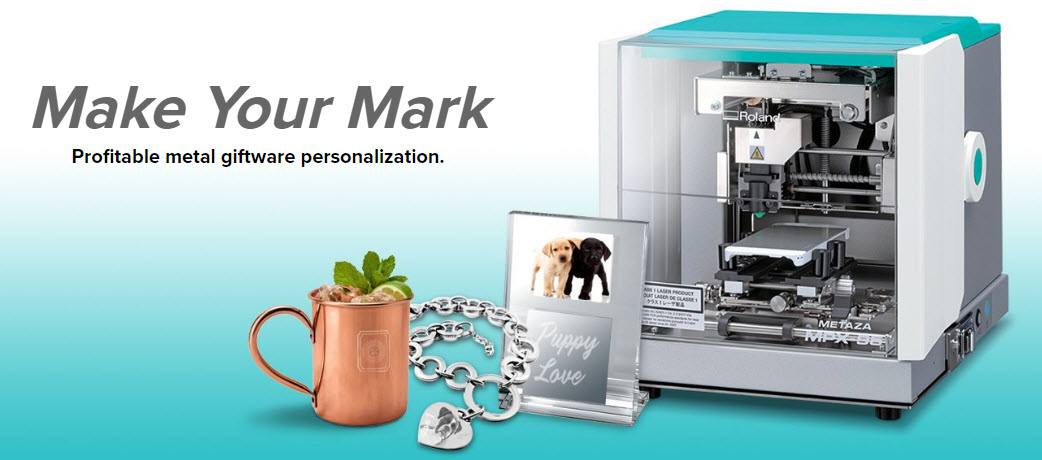 METAZA MPX-95  Photo Impact Printer with Gift Kit
Perfect for kiosk and gift shop applications, the new METAZA MPX-95 photo impact printer with Gift Kit is a low-cost, easy-to-operate solution for personalizing high-value metal items and making them even more unique and profitable.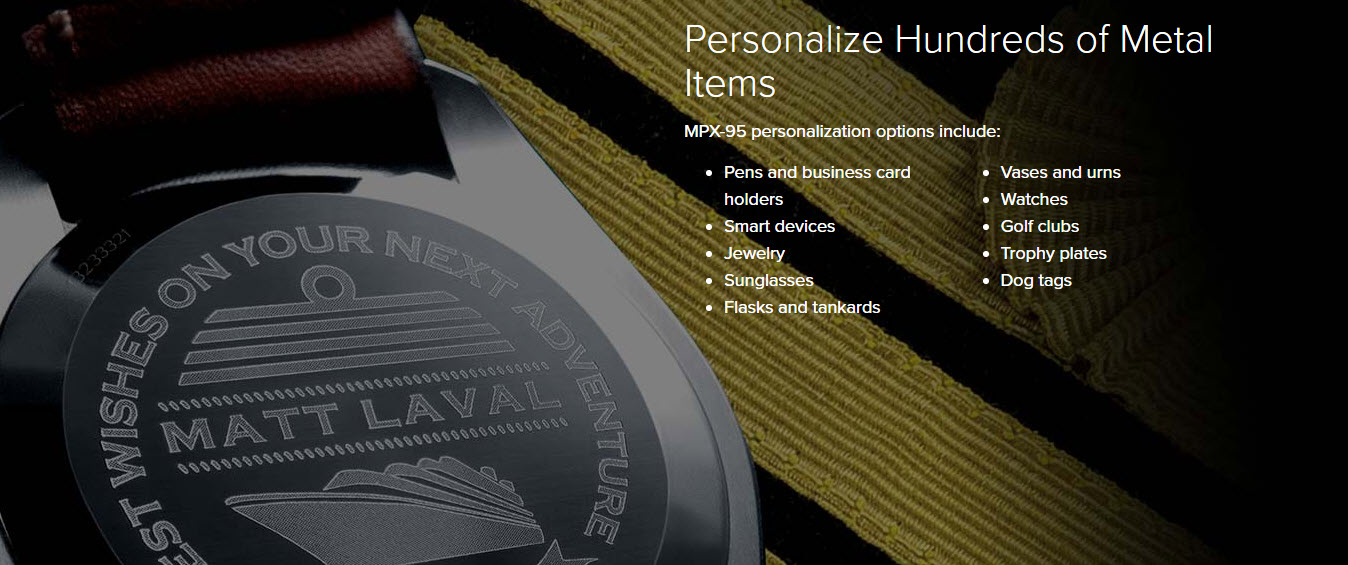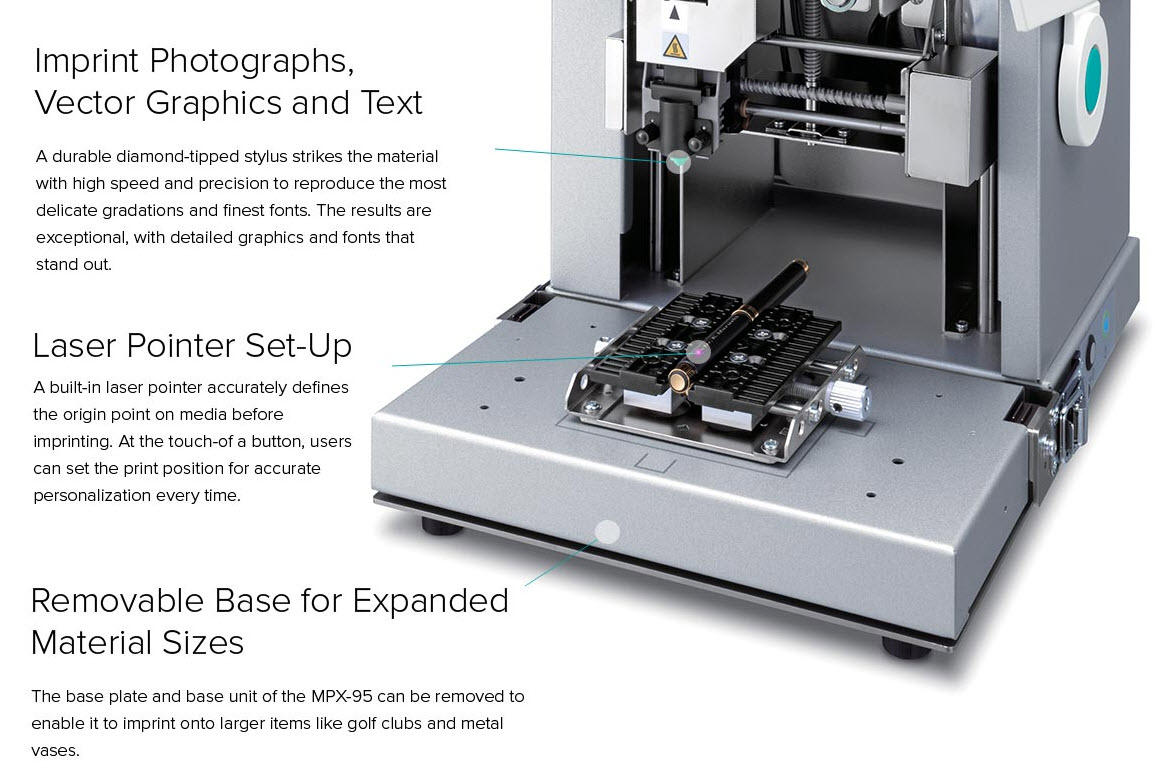 Gift Personalization Kit Includes:
Center Vise with Clamp Pins
Uniquely position different-sized clamp-pins to hold irregular shaped items. The adaptable clamp-pin set-up supports repeat personalization of dog tags, jewelry, and cylindrical items like tankards and urns.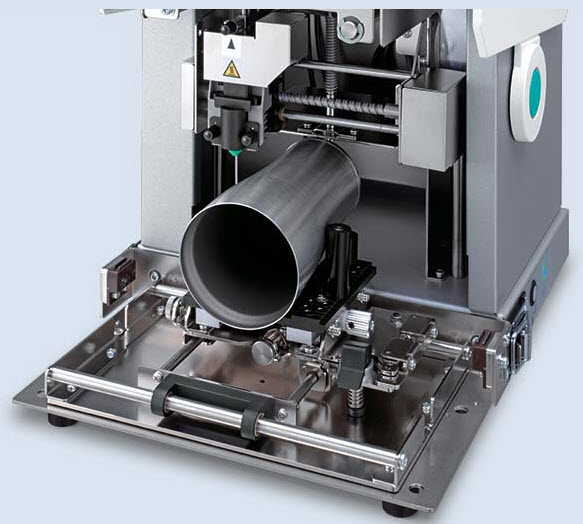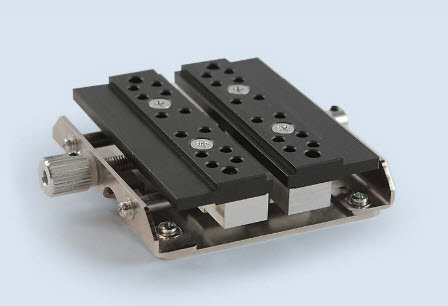 Center Vise
When imprinting onto many different items in succession, the fixed center vise allows for quick set-up and personalization of items.
Head Caps
For attaching to the MPX-95's head unit when imprinting onto curved and flat surfaces, thirty rounded and ten head caps are included in the DPM Kit.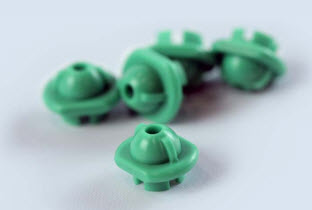 Variable Data Imprinting
Automatically apply serial data, numbers and names to each item in a giftware series or add unique security numbers to expensive jewelry items.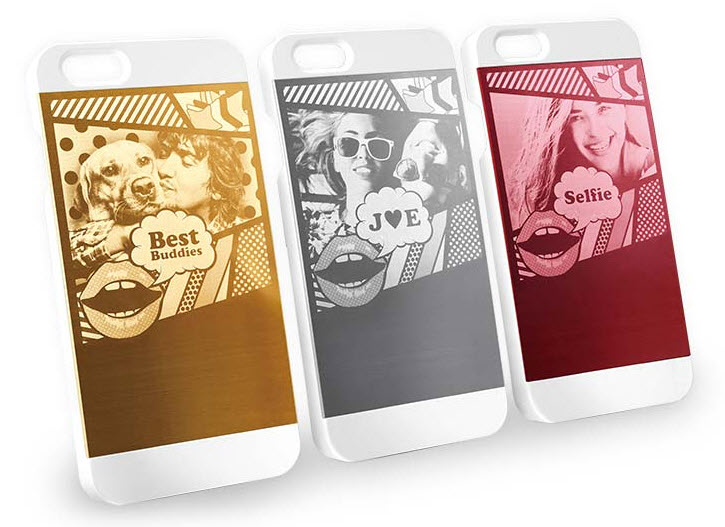 Easy-to-Use Software Included
METAZA Studio
Import and edit files from EPS, JPEG or BMP formats, or directly from digital cameras, scanners and smartphones. Add text, borders and backgrounds, and rotate text and images. METAZA Studio also supports text and line art in vector format.
Dr. Engrave
Featuring TrueType fonts and an automatic layout feature for importing Excel and CSV files, Dr. Engrave supports production of variable data projects.